Zero Defect
GigaDevice implements a Zero Defects framework for the quality management of its automotive-grade chips. The framework focuses on reducing physical defects in products and minimizing flaws in processes, technologies, and personnel. The ultimate goal is to achieve zero product failures and production anomalies.
The Zero Defects program is headed by GigaDevice's Vice President of Quality and directed by top management. It aims to execute all relevant activities efficiently and accurately, resulting in gains through quality improvement. These accomplishments offer more reliable quality assurance for GigaDevice and its customers along the value chain.
Continuous Improvement

The continuous improvement procedure at GigaDevice aims to optimize the work of each of its departments through the use of 5S, 8D, 6 Sigma, DMAIC, and other advanced quality management tools to improve product quality. The quality department directs the continual improvement processes, which mandates all corporate units to establish plans for continual improvement by analyzing the product quality issues gathered during the R&D, production, delivery, customer assembly, and end-user phases. The lessons learned through those analyses contribute to a centralized and comprehensive knowledge management system.
Customer Oriented
GigaDevice strives to cooperate with leading global tier-one suppliers and OEMs in the automotive industry. While meeting these customers' quality requirements, we also work to enhance our quality management system for automotive applications. We share detailed customer requirements with our suppliers and follow up to verify that those requirements are satisfied wholly and effectively.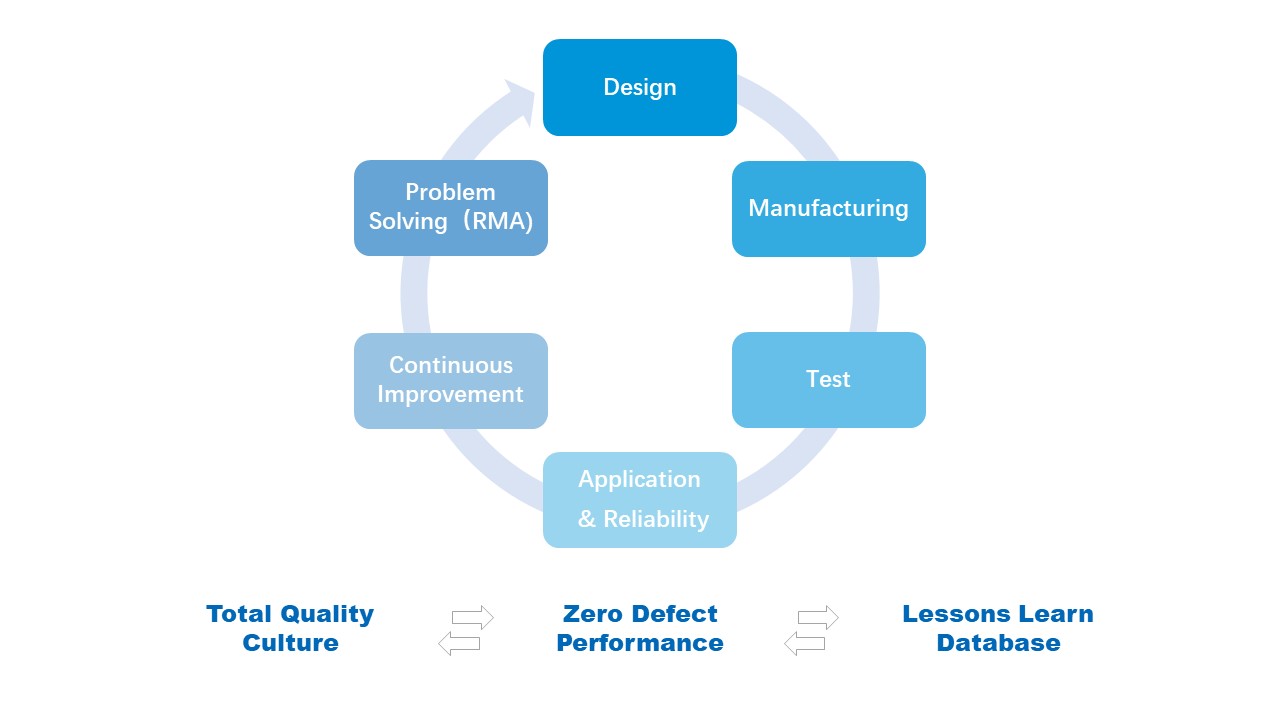 (Zero Defect Quality Program)