GigaDevice Receives Outstanding Awards in "2023 China IC Design Awards Ceremony"
BEIJING, CHINA, March 30th, 2023 - GigaDevice (SSE: 603986), a semiconductor industry leader in flash memory, 32-bit microcontrollers (MCUs), and sensor technology, has been recognized as one of the "Top 10 China IC Brands" for its outstanding technology breakthroughs and product innovation at the 2023 China IC Design Achievement Awards Ceremony and China IC Leadership Summit. The company's GD5F1GM7 SPI NAND flash and GD32F470 microcontroller also received the "Best Memory of the Year" and "Best MCU of the Year" awards, respectively, in the high-demand IC product categories.
The China IC Design Achievement Award, held for twenty-one consecutive years, is among the top awards in China's semiconductor industry. This award reflects the winning companies' leading position in the industry and their outstanding product development, service, and support capabilities.
GigaDevice GD5F1GM7 SPI NAND flash utilizes the 24nm process with 3V and 1.8V power supply options and an optimized product design featuring a built-in 8-bit ECC module and ten years of data retention with 80K P/E times. The devices operate at up to 133MHz SPI clock frequency and support DTR functions, ensuring high-speed transmission. The 1.8V version supports deep power down mode with standby power consumption as low as 1uA, providing significant advantages for low-power applications. In addition, GD5F1GM7 offers a small WSON8 6mmx5mm package option to reduce chip size on a PCB while enabling cost-effective and high-density code storage solutions for emerging market applications such as IoT (Internet of Things) and wearable devices.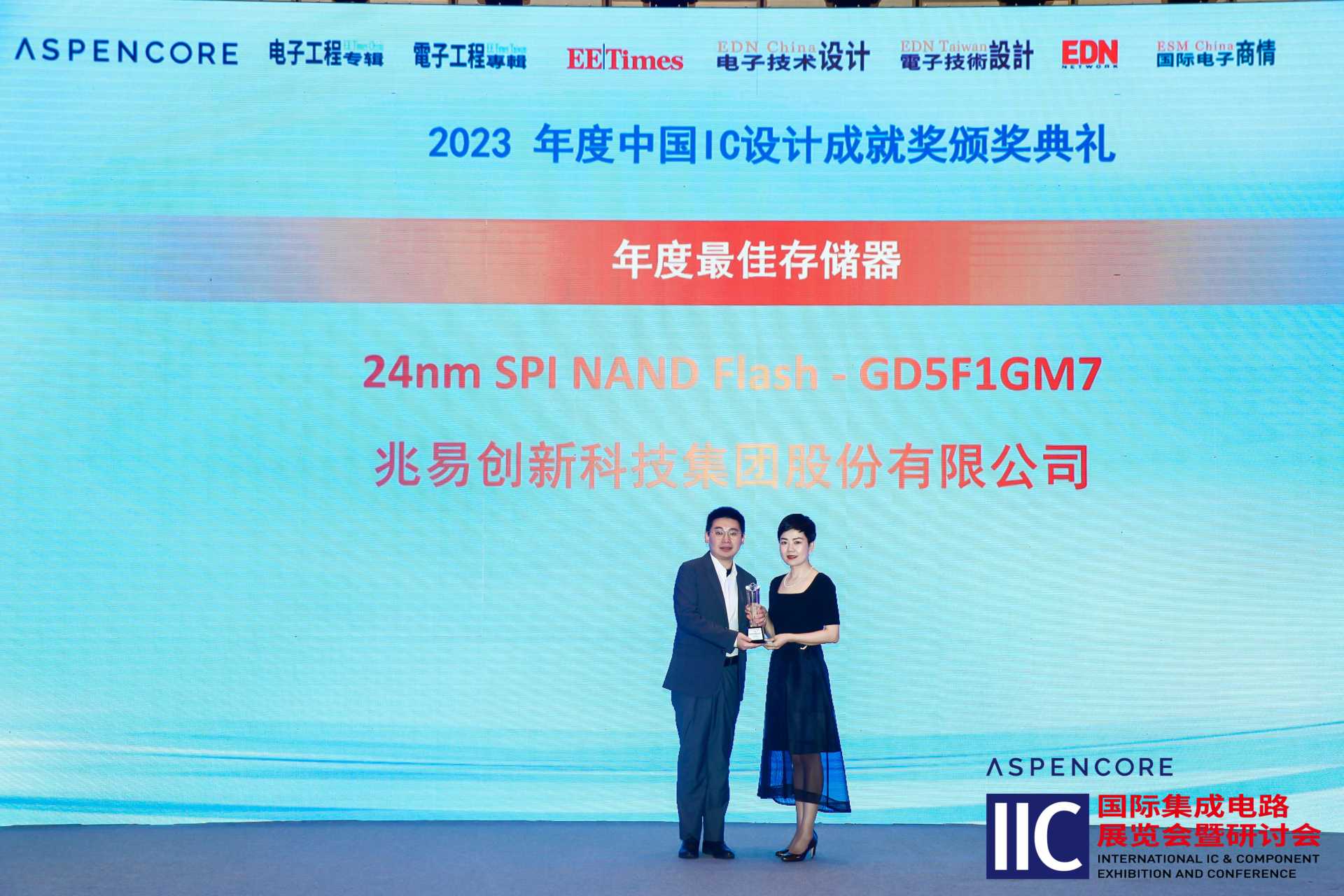 The GD32F470 series uses an Arm® Cortex®-M4 core with a main frequency of up to 240MHz to support embedded applications with higher algorithmic complexity and faster real-time processing capabilities. The GD32F470 offers 512KB to 3072KB of on-chip flash memory and 256KB to 768KB of SRAM, providing industry-leading advantages in high-capacity storage. The GD32F470 series leverages a 40nm manufacturing process, reducing dynamic and static power consumption and effectively extending the active time of battery-powered systems. The GD32F470 series inherits the multiple communication interfaces and enhanced security features of the GD32F4 series. It is also fully compatible with the existing GD32F4 series, allowing developers to upgrade their current designs to support more diverse applications seamlessly.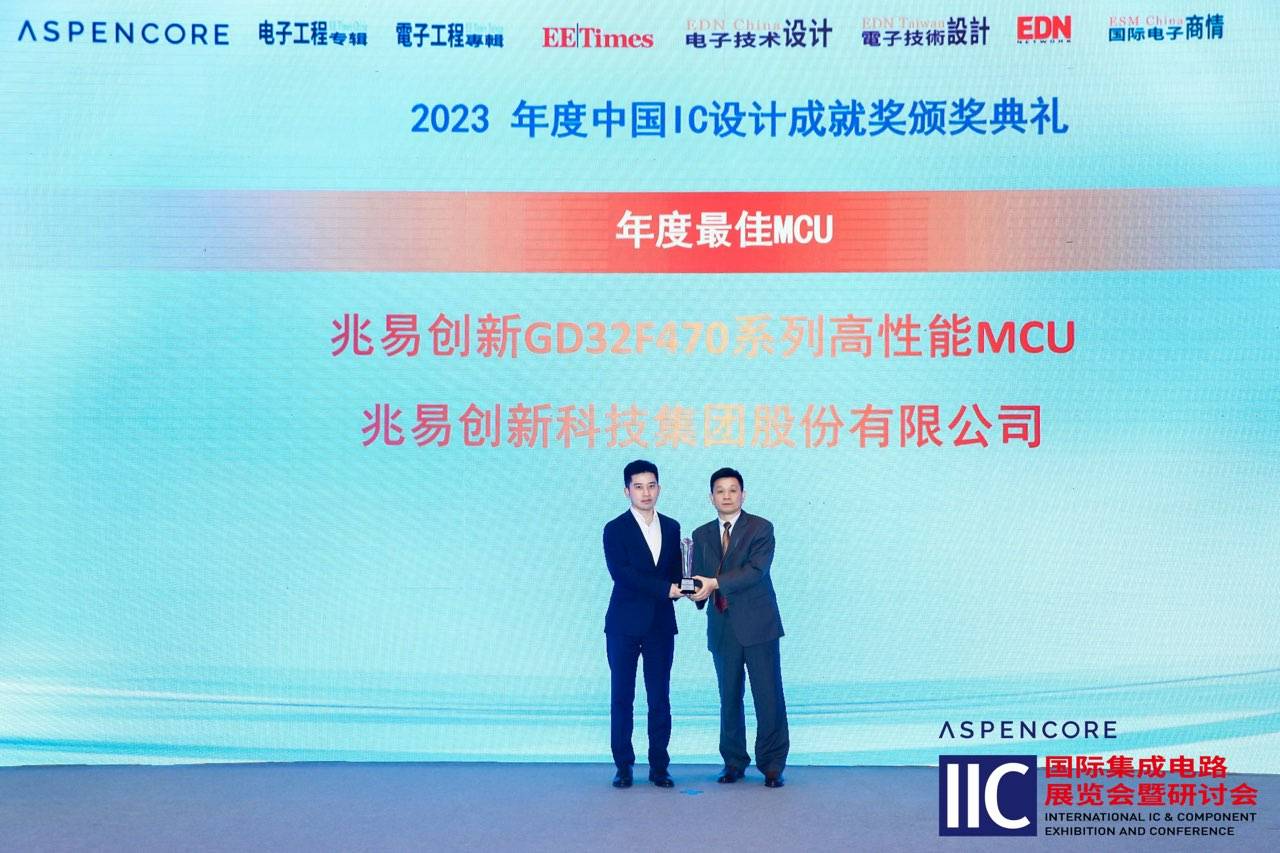 GigaDevice has continued cultivating the IC design industry since its establishment in 2005. The company is committed to building a robust ecosystem driven by its core business in memory, microcontroller, sensor, and analog products. GigaDevice's solutions are widely used in computing, networking, consumer electronics, smartphones, automotive, IoT, and various industrial applications. GigaDevice's strict quality standards and requirements have enabled its products to maintain industry-leading performance and quality, earning recognition and praise from the market.
GigaDevice holds the top market share in China for NOR flash and ranks among the top three globally. The company has shipped over 19 billion units of NOR flash cumulatively, with an annual shipment exceeding 2.8 billion units. Its GD32 MCU has become a mainstream product in China's 32-bit general-purpose microcontroller market. GigaDevice is also a market leader with a wide range of microcontroller offerings, including over 38 series and 450 product options, with cumulative MCU shipments exceeding 1 billion units.
Being awarded the "Top 10 China IC Brands" for 7 consecutive years is a great honor, representing the fruits of GigaDevice's perseverance and dedication over the past decade. This achievement inspires the company to strive towards greater goals. As a witness and promoter of the growth of the Chinese semiconductor industry, GigaDevice will uphold its core values of "Open Innovation" and being "Goal-Driven" while helping its industry partners move forward with its outstanding solutions and services.
GigaDevice, GD32, and their logos are trademarks, or registered trademarks of GigaDevice Semiconductor Inc. Other names and brands may be claimed as the property of others.